C.H.C.
Containing healthcare costs through hospital design
Starting from an international workshop held in Florence in 2014, a joint project, "Reducing hospital costs through better design", is currently being developed with UIA-PHG (International Union of Architects - Public Health Group) and IHF (International Hospital Federation) in order to develop guidelines and recommendations aimed at directing the planning and design of hospital facilities towards solutions that allow the containment of the costs of initial investment and during the following phases of use, management and maintenance of the structures.
A part of research focuses on the definition of specific benchmarks for evaluating the maintenance and energy costs in Hospital Buildings. The identification of benchmarks about hospital maintenance costs has the objective to mapping hospital maintenance consumption, and then to direct economic resources towards those buildings that require intervention priorities.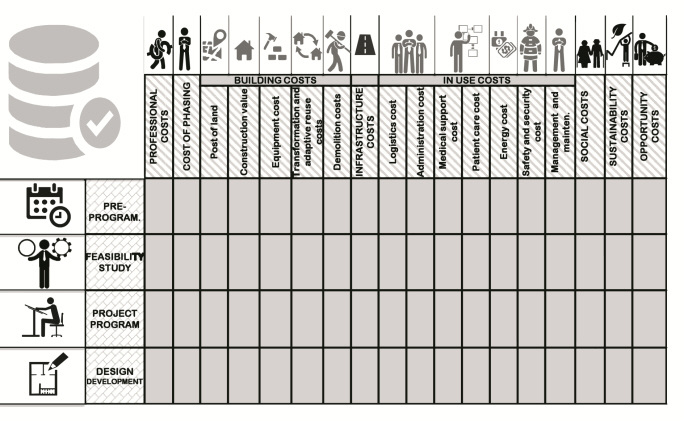 Year
2014 -
Scientific Coordinator
Prof. Roberto Bologna
(from 2017)
Prof. Romano Del Nord
(2001-2017)
Partnership
University of Florence DIDA
IHF - International
Hospital Federation
UIA | PHG
International Union of
Architect - Public Health
TESIS Research Group (2014 - )
Gianfranco Cellai
Sandra Carlini
Mario Di Benedetto
Paolo Felli
Maria G. Giardinelli
Luca Marzi
Leone Pierangioli
Claudio Piferi
Matteo Randazzo
Valentina Santi
Nicoletta Setola
Andrea Sichi
Alessia Spirito
last update: 30-Nov-2018